Recorded Presentations (Public)
Webinars/Demos (Registration Required)
Recorded Demos & Webinars are available upon registration.  Please make sure you register using your company email address.  Users who register with personal email accounts such as Hotmail, Yahoo, GMail, etc will be asked to re-register using a corporate email address. Completing the form and clicking the "Agree & Register" button means you agree to the terms of the CrossVista Evaluation Agreement. Please click here to view the terms of the CrossVista Evaluation Agreement.
Don't wait for something magical…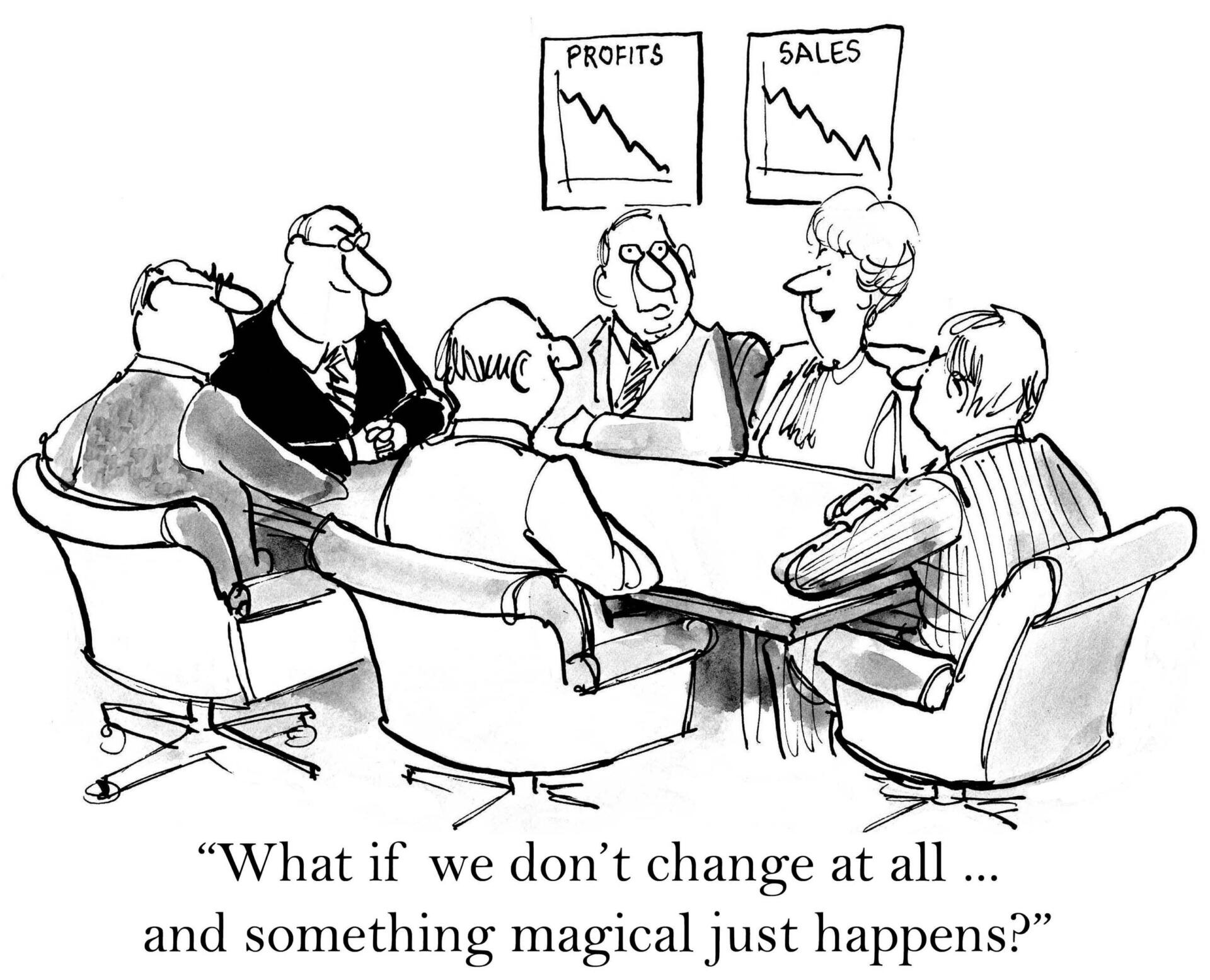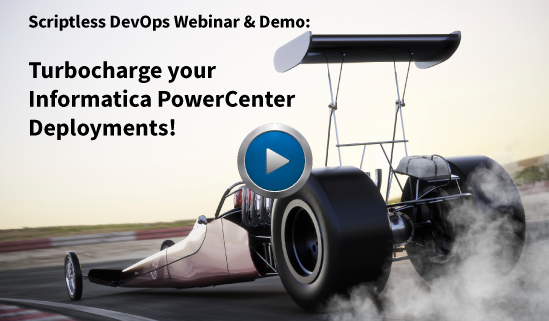 Title:  Turbocharge Your Informatica PowerCenter Deployments
Description: This Webinar and Demo walks thru how CrossVista TEAM Server can accelerate both the overall lifecycle and the actual physical deployment of Informatica PowerCenter project assets.  Have a large PowerCenter project that takes hours to deploy?  You'll want to see this.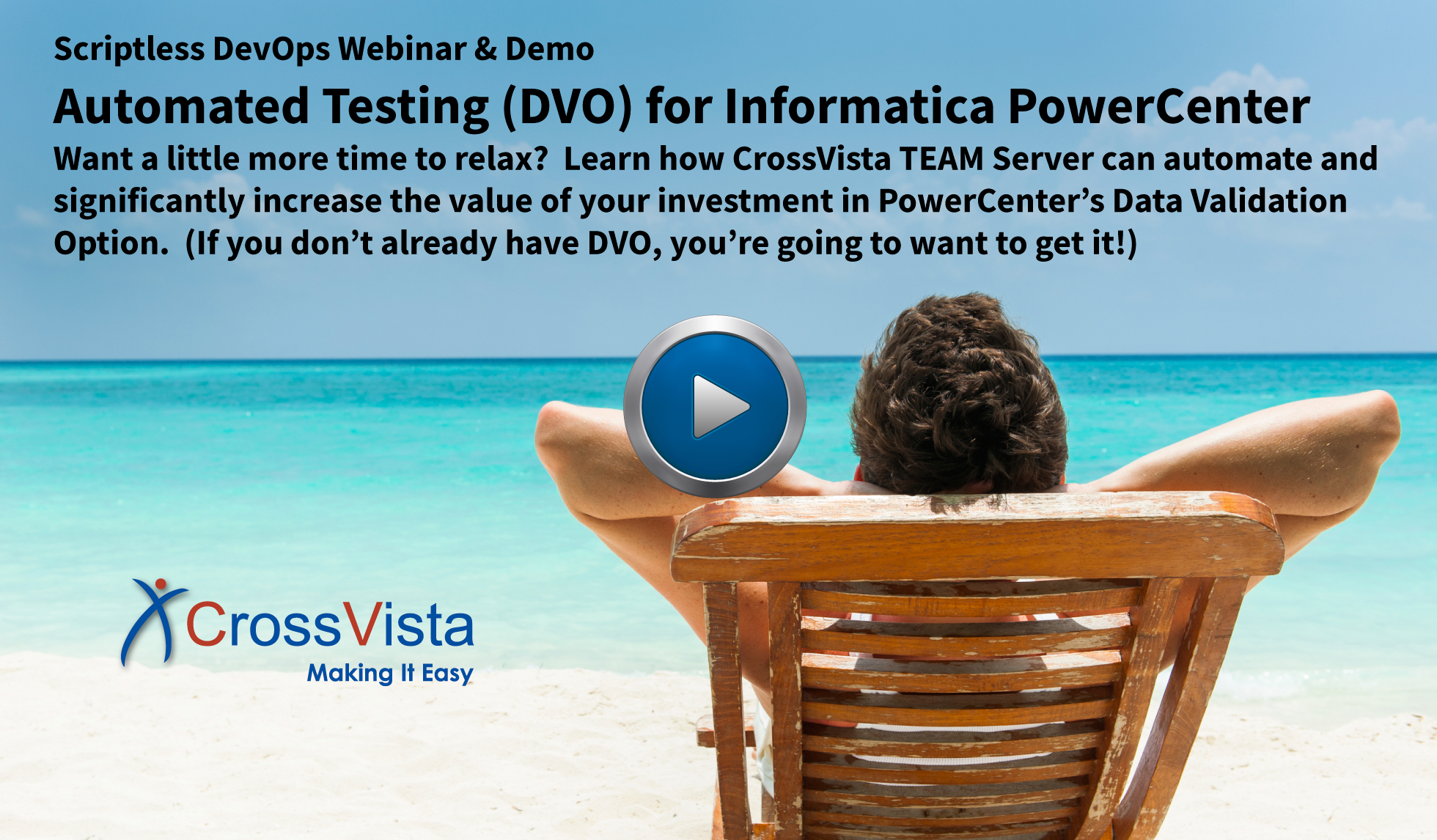 Title:  Automated Testing (DVO) for Informatica PowerCenter
Description: This Webinar and Demo showcases PowerCenter Data Validation Option (DVO) which is Informatica's Testing Tool for PowerCenter.  It walks thru how CrossVista TEAM Server can automate the testing of Informatica PowerCenter as part of an overall SDLC adding tremendous value.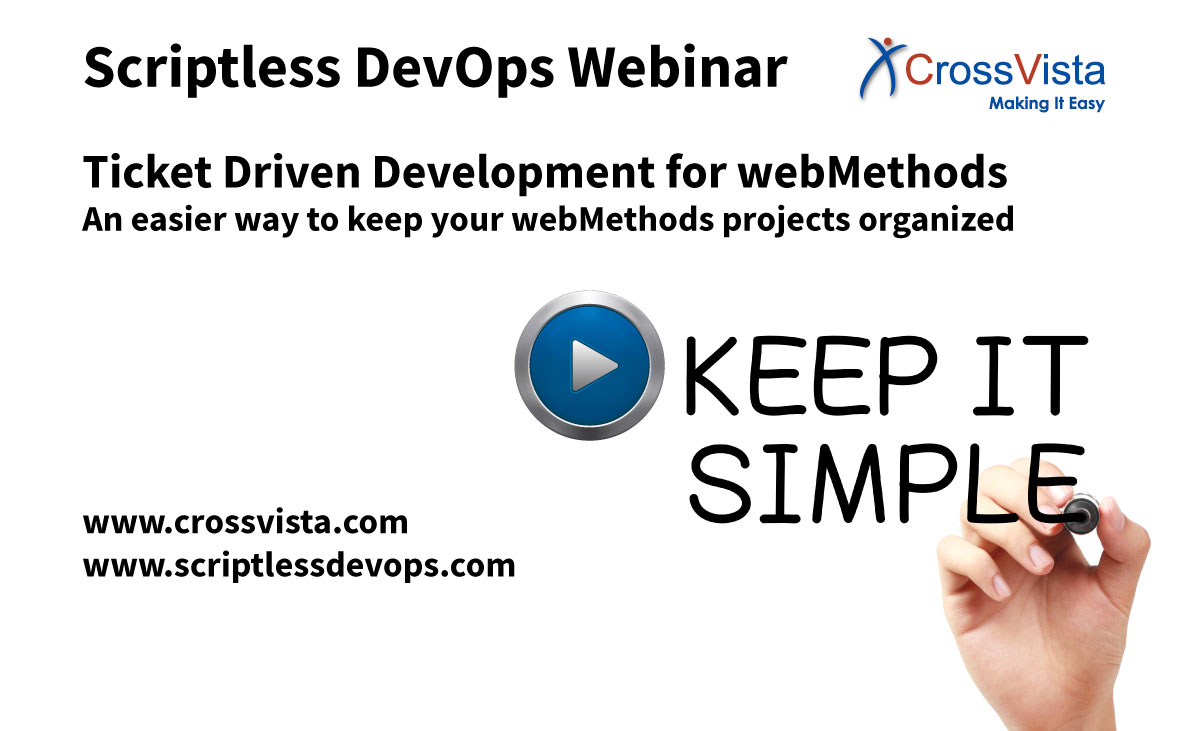 Title:  Ticket Driven Development for webMethods
Description: This Webinar and Demo showcases how CrossVista TEAM Server enables Ticket Driven Development.  CrossVista integrates with several ticketing tools (Jira, ClearQuest, etc.) and ships with our own lightweight ticketing solution as well.  We walk thru how users can easily assign and organize their changes directly to tickets as part of an automated end-to-end SDLC.  This feature can be leveraged regardless of your chosen development model (i.e. Waterfall, CI, Agile, etc.)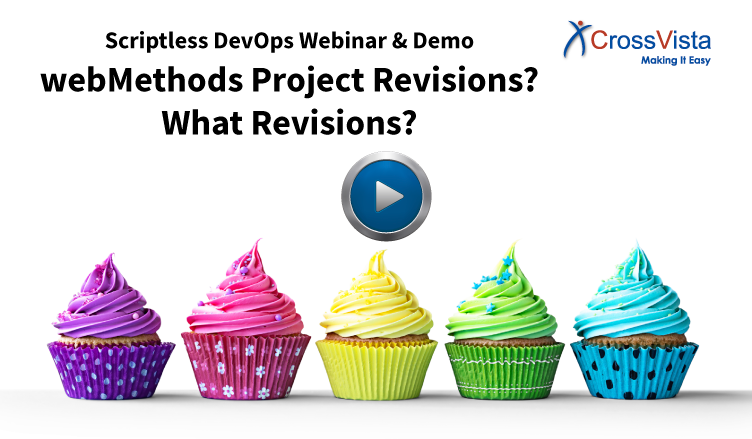 Title:  webMethods Project Revisions? What Revisions?
Description: This Webinar and Demo will showcase CrossVista TEAM Server's comprehensive support for versioning all of your webMethods project assets.  The demo will specifically focus on TEAM Server's version control support for webMethods Trading Networks and webMethods BPM as part of an integrated Release Management strategy across the SDLC.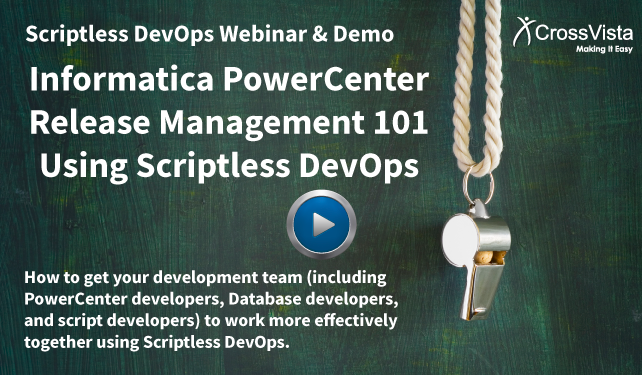 Title:  Informatica PowerCenter Release Management 101 with Scriptless DevOps
Description: This Webinar and Demo will showcase how CrossVista TEAM Server can be used to enable your entire development team (including PowerCenter developers, Database developers, & Script developers) to work more effectively together using Scriptless DevOps.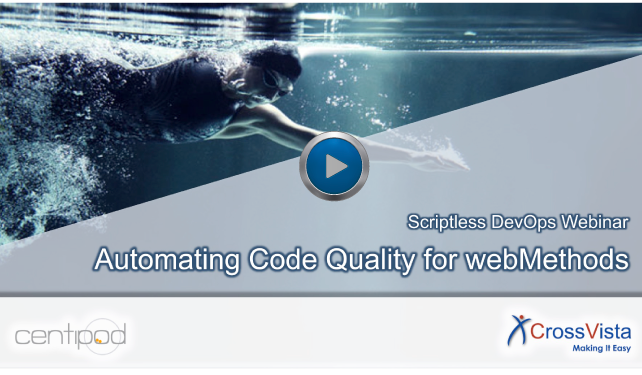 Title:  Automating Code Quality on SoftwareAG WebMethods with Centipod
Description: Tired of doing manual code reviews for your webMethods projects?  Want immediate feedback while writing your webMethods code rather than at the end of the week (or month) during an occasional code review?  This webinar and demo will showcase how Centipod's FlowMastr code quality assessment tool can be automated as part of any SDLC process.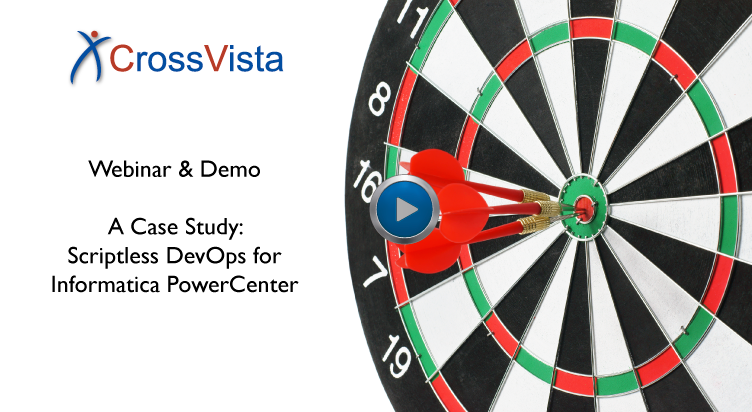 Title:  Scriptless DevOps for Informatica PowerCenter – A Case Study
Description:  Have your PowerCenter-based project grown so large that your SDLC lacks agility? Would you like better visibility and auditability as part of a streamlined SDLC on your PowerCenter projects?  Would it be useful to manage PowerCenter assets, external scripts/files, and database assets as part of one cohesive project?  Would you like to be able to perform parallel development on your PowerCenter projects including enhanced code-merge and patch-based deployments?  Join CrossVista in a customer use case webinar of an Informatica PowerCenter customer. Our discussion will focus on an Informatica PowerCenter customer who assumed that their build, transport and deploy processes were sound until they embarked on a mission-critical data integration project.