Scriptless DevOps for Informatica PowerCenter
CrossVista TEAM Server for Informatica PowerCenter will improve the efficiency of your Informatica PowerCenter development and operations teams.  You will be able to manage all changes to your Informatica PowerCenter projects and all changes will be tracked within the context of a PowerCenter Project Baseline.  The Scriptless DevOps Engine within CrossVista TEAM Server includes support for managing all changes (code and/or configuration) for your end-to-end Informatica PowerCenter DevOps Lifecycle.
In addition to managing all aspects of your Informatica Projects, CrossVista also offers several sample "out-of-box" extensions to your DevOps processes.
Automated Testing with DVO Option
CrossVista provides an out-of-box integration to Informatica PowerCenter's Data Validation Option (i.e. "DVO"). CrossVista's TEAM Server's workflow with DVO option that users can easily implement themselves or use as a framework for integrating with other test platforms. These Workflows can be used to support multiple development methodologies including Continuous Integration, Waterfall, Agile, etc.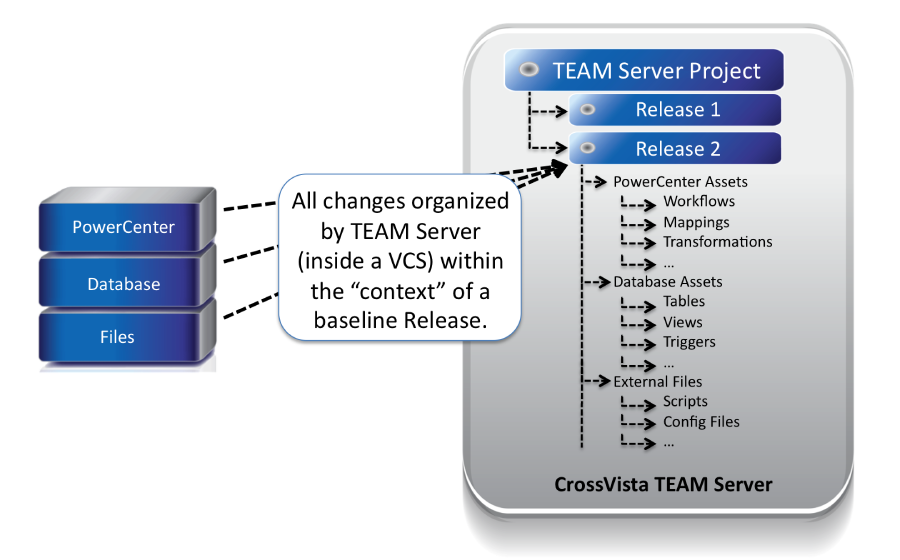 Informatica PowerCenter Team-based Development Option
Many Informatica PowerCenter customers have standardized on Informatica PowerCenter's Team-based Development Option for working with distributed teams. CrossVista TEAM Server has created a seamless integration to work with the PowerCenter Team-based Development Option. No additional scripting or development is required. It is seamlessly integrated into CrossVista TEAM Server.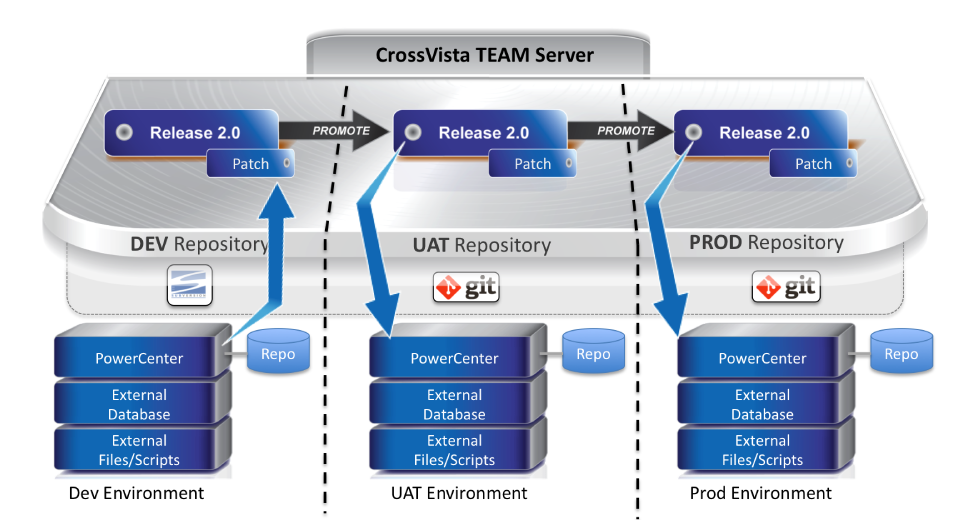 By bundling together the functions of Version Control, Change, Configuration, and Release Management, CrossVista TEAM Server provides one solution for managing your end-to-end DevOps lifecycle for enterprise applications.
Please contact MakeItEasy@crossvista.com for more information.