Why Do I Need Scriptless DevOps?

Every business today is a Digital Enterprise.  Large businesses in particular have evolved where their organizations leverage a combination of custom-developed applications and enterprise applications.  Those applications are also now a combination of on-premise and SaaS/Cloud-based applications. These applications are tightly integrated together with a myriad of dependencies to support various end-to-end business processes.  Essentially, organizations have evolved to the point where their Digital Enterprise behaves much like one large distributed application.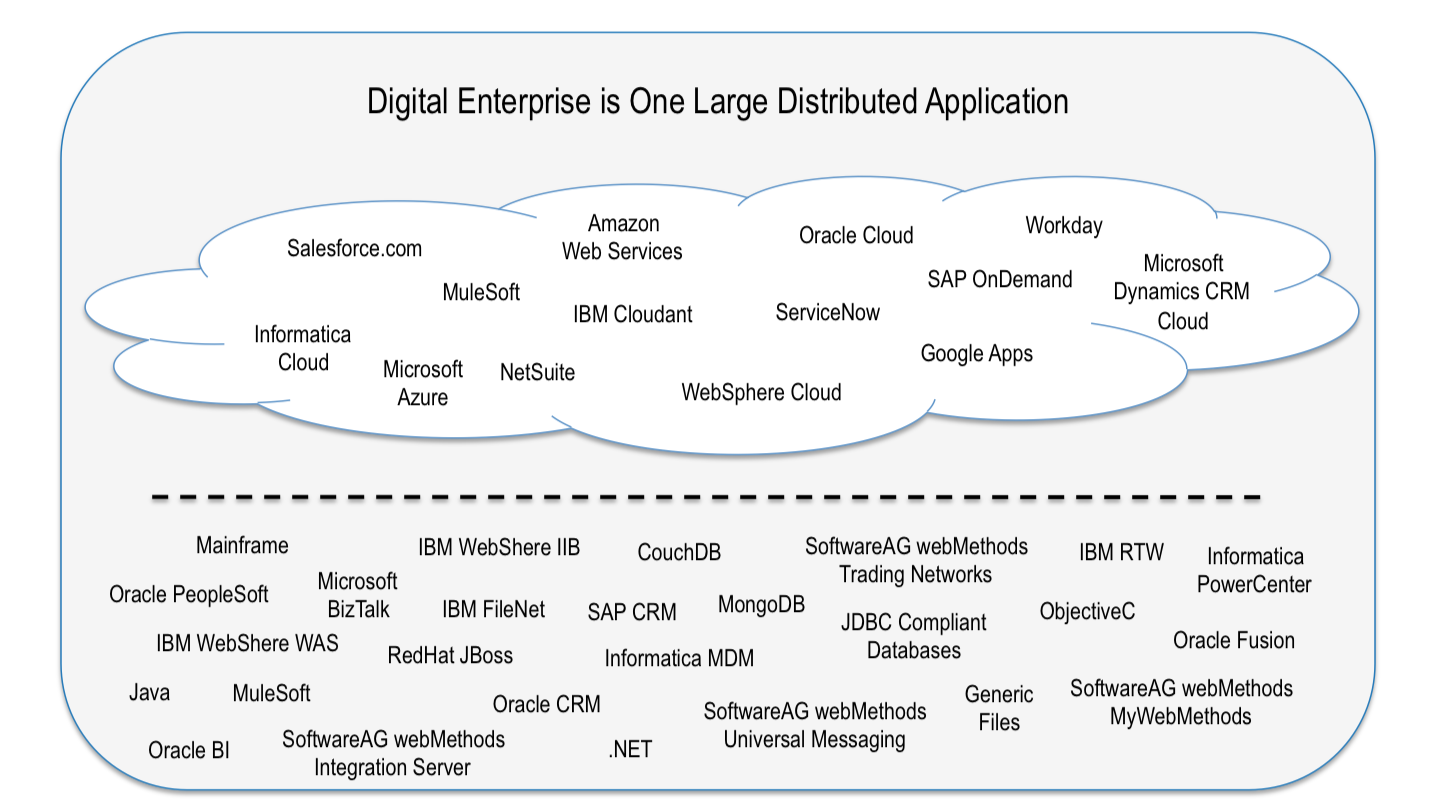 DevOps Tools Have Not Evolved At The Same Pace
The tools we use today to manage the end-to-end SDLC (i.e. DevOps) are largely unchanged from when we were building isolated, custom-developed applications.  We don't live in that world anymore and it shows.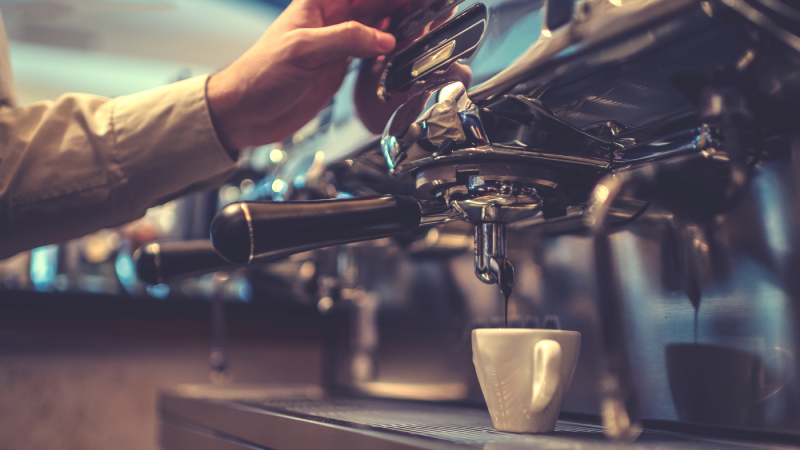 "Starbucks Corp.'s point-of-sale register system crashed on Friday evening…  The system went down in the U.S. and Canada during a daily update, affecting company-owned stores, the Seattle-based coffee chain said in a statement on its website."

 – Bloomberg
"Royal Bank of Scotland has suffered another IT fiasco after admitting it could take until the weekend for customers to receive 600,000 payments that failed to enter accounts overnight." –
The Guardian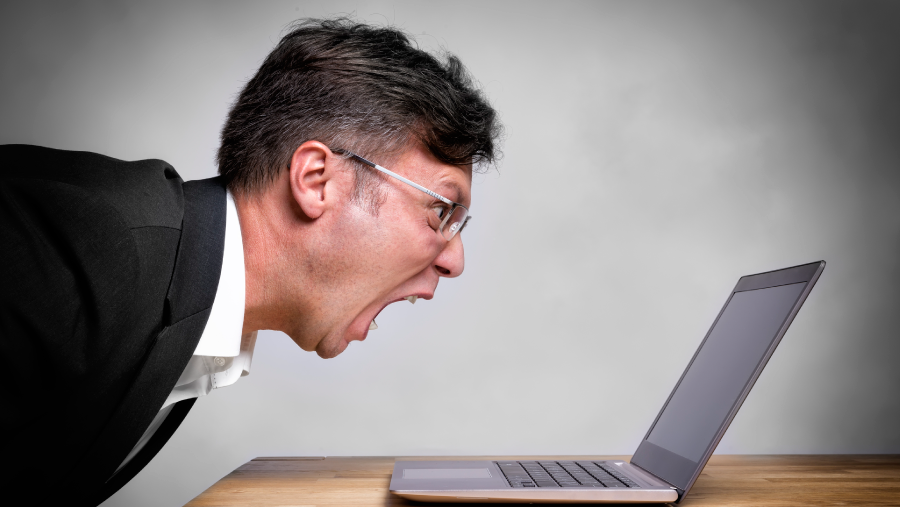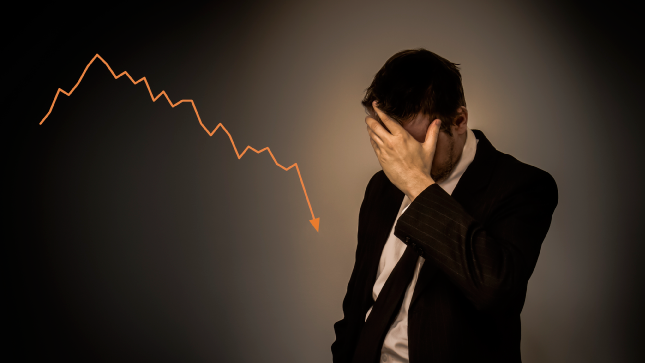 "Talk about a bad day. In the mother of all computer glitches, market-making firm Knight Capital Group lost $440 million in 30 minutes on Aug. 1 when its trading software went, to use the technical term, kablooey." – Bloomberg
You Want Scriptless DevOps
Many attempts have been made to loosely couple various tools together to enable the management of the Digital Enterprise.  Development processes have even been modified in an attempt to make better use of the existing tooling.  However, Crossvista TEAM Server was designed from the bottom up to integrate the various functions required to support distributed enterprise applications using Scriptless DevOps.  Because of this, CrossVista TEAM Server is the only solution on the market that can effectively manage the SDLC for your Digital Enterprise (i.e. One Large Distributed Enterprise Application).  It also means CrossVista TEAM Server can enable a combination of Speed and Consistency while managing change across your SDLC that is not possible with other solutions.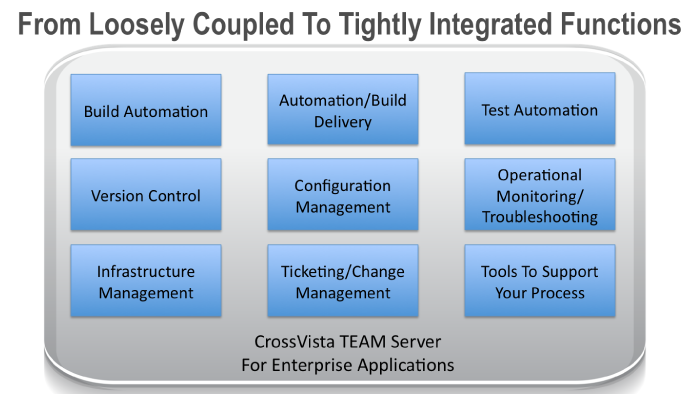 Oh, And Not Having Scriptless DevOps Is Costing You A Lot…
According to IDC's "DevOps and the Cost of Downtime: Fortune 1000 Best Practice Metrics Quantified":
The average hourly cost of a critical application failure is $500,000 – $1M
The average number of deployments per month is expected to double in 2 years
The average cost percentage (per year) of a single application's development, testing, deployment, and operations life cycle considered wasteful and unnecessary is 25%.
IT organizations that have tried to custom adjust current tools to meet DevOps practices have a failure rate of 80%, thus making tool replacement and/or addition a critical requirement.